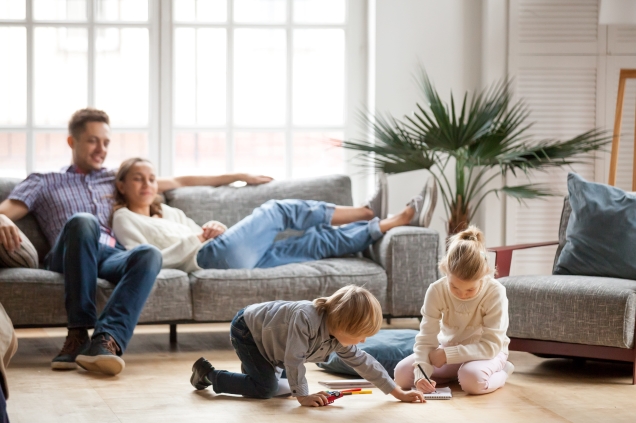 Customer Testimonials
Brooke Hogan

⭐⭐⭐⭐⭐

We were impressed by their selection of beautiful area rugs. Couldn't decide between two of them so we bought them both because they were so affordable. Jen went above and beyond, customer service was 10/10.
Tiny Taylor

⭐⭐⭐⭐⭐

We just had laminate installed by Floor Fashions! Everything went great from selecting the laminate Jen was very patient with me I took forever to pick out what I wanted! Tim came out to measure it was very evident he knew his job! Chad & Charles installed the floors! These guys are the best very very good installing the floors they were very professional . They installed three rooms & I literally have never seen a better install anywhere! I definitely would hire these guys again!!
Mark Schroeder

⭐⭐⭐⭐⭐

Quality ceramic tile installers. Also do laminate fast; hard woods, glass tile, and will make custom bound rugs any size, like for a dorm room, etc.
Julie Latham

⭐⭐⭐⭐⭐

Both sales staff and installation department were superb and I L♡VE my carpet! I have built 8 custom homes and this is the best carpet installation I have ever had. Charles and Chad were kind, courteous, knowledgeable and above all perfectionists. I highly recommend Floor Fashions!!!!
Amy Cooper

⭐⭐⭐⭐⭐

I just had my airstrip vinyl installed and it looks great! The gentlemen who did the installation were kind and honest and even saved me money by letting me know that my subfloor didn't need to be replaced! The office folks were helpful and friendly as well. I would recommend this company to anyone!
Devin White

⭐⭐⭐⭐⭐

Absolutely the best flooring company in Indiana. There in house installers are very knowledgeable and very professional. There work mind blowing with so much pride taken. I will always use and refer floor fashions to everyone. Thank you guys
Stephanie Shaner

⭐⭐⭐⭐⭐

The gentleman there was knowledgeable and very pleasant, but the prices were pretty high. I ended up going to a box store and doing the install myself. Saved a ton!
Staci Rising

⭐⭐⭐⭐⭐

Floor Fashions has put carpet in several of our family's houses. Expert job every time, and so friendly!
Diane Moon

⭐⭐⭐⭐⭐

Large selection, and personal service. Highly recommend!
Chad Epley

⭐⭐⭐⭐⭐

Such a great place, such good people! A must stop for any flooring need!
Kevin Wheeler

⭐⭐⭐⭐⭐
Anne Graham

⭐⭐⭐⭐⭐
Ashley Jenkins

⭐⭐⭐⭐⭐